Dynamic Church Ministries
Different Church Activities for the Community
Welcome to Tabernacle of Praise Faith Church. We are a Non-Denominational Church, located in Birmingham, Alabama. We are a community of believers gathered for discipleship training to bring us to the likeness of Jesus Christ. Our purpose is to bring valid ministry to the difficulties facing mankind today. Since the inception of our church, we work to be a beacon in Birmingham and the surrounding areas. If you are searching for a Christian church in Birmingham, AL, where you can freely express your faith and serve the Lord, you have come to the right place. Tabernacle of Praise Faith Church is open to everyone who is in search of spiritual guidance and seeking Christian fellowship. We at Tabernacle aim to share the Gospel with you to help you grow strong in your faith and find comfort in His Word by attending our worship services.
We offer a variety of ministries, which are centered around drawing each of us closer to one another, and more importantly, closer to Christ.



Our Pastor


Rev. Nathaniel Raines, Pastor


Rev. Nathaniel Raines is the founder and Pastor of Tabernacle of Praise Faith Church, in Birmingham, AL. He is a native of Birmingham, Alabama and the husband to Geraldine G. Raines. He is a caring, and thoughtful husband. He is a person who is easy to talk to, who is interested in your well-being as well as your spiritual life.

After Pastor Raines graduated from high school, he entered the United States Army, where he served in the 82nd Airborne Division. While in the military, Pastor Raines' character was developed, he became a man of valor and wisdom. While attending college, he met Lady Raines (great story). He served in leadership positions in the military and with The Federal Government, until his retirement. While still employed, he was called to the ministry. He began preaching and teaching under the anointing of the Holy Spirit, rightly dividing the word of God. Hearing from God, Pastor Raines, Lady Raines and their children established Tabernacle of Praise Faith Church.
First Lady


Sis. Geraldine Raines

Sis. Geraldine Raines is a wife, a mother, grandmother, and great-grandmother.

She is first lady of Tabernacle of Praise Faith Church where her husband, Nathaniel Raines serves as Pastor. She is affectionately known as "Sis. Geri". She is passionate about youth and hunger. She inspires women to dress the inside with strength and honor while living God's calling on their lives.

While attending College, she began her career with the Jefferson County Personnel Board, where she worked in various divisions of Jefferson County. She brought her tenure to a close, to give more support to her husband and the ministry.

She is a person who relates to people of all ages and stages of life with her "keeping it real" approach to living a life true to God's word.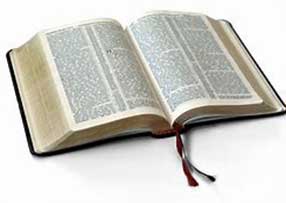 Bread of Life
Bread of Life classes are guided by the Holy Spirit to communicate God's Word in context so that we may walk in His purpose and His plan for our lives. We realize whatever was written before time was written for us to learn and walk in this present time. (Romans 15:4 KJV)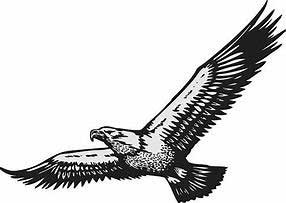 The Young Eagles are a fun, powerful, and inspiring ministry guiding youths to Christ. We believe in pouring into the leaders of tomorrow, life-giving activities, and lessons. We also encourage our youth to be voices of today, emerging not only in the church but also in their communities and schools.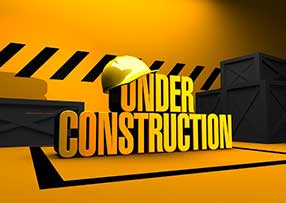 Men Under Construction
Our purpose is to become more like God. God has equipped us to help each other to renew our relationship with the Creator. As we pray for direction from the Lord, our mission is to fight to stay connected with our brother. We must listen to each other and understand that we are our Brother's Keeper.

Lady Warriors
Our mission is to have a closer relationship with God and each other through prayer, fasting, meditation, studying, and communication.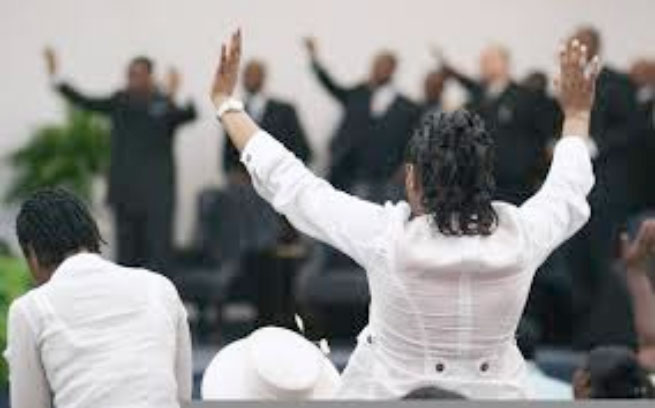 Our Music Ministry consists of singing and clapping our hands with high spirited praise. Our Worship is the art of losing oneself with uplifted hands in adoration, with a heart of thanksgiving blessing the Lord.
"Enter into his gates with thanksgiving, and into his courts with praise: be thankful unto him, and bless his name." Psalm 100:4
Community Outreach
Our community outreach efforts are based on partnerships and collaborative efforts that bring people together to make a difference in the lives of others.

Other Leadership Positions
Financial Officer
Assistant Financial Officer
Audio

Multimedia
Associate Ministers
Deacon's Ministry

Youth Ministry
Ushers/Greeters
Men's Ministry

Music Ministry
Dance Ministry
Women's Ministry
Discover More About Our Church Ministries
No matter where you are in your life now, you must remember that you are not alone. Our church is here for you to experience God's abundant grace and great comfort. If you have any questions about our church ministries, activities, or donation options, do not hesitate to call us. We will get back to you shortly.